Air-conditioned mattresses
To ensure maximum ventilation of the bed during the hours of sleep, Mollyflex has created a line of air-conditioned mattresses that promote to pass air into the fibers of the mattress to keep it dry, fresh and clean.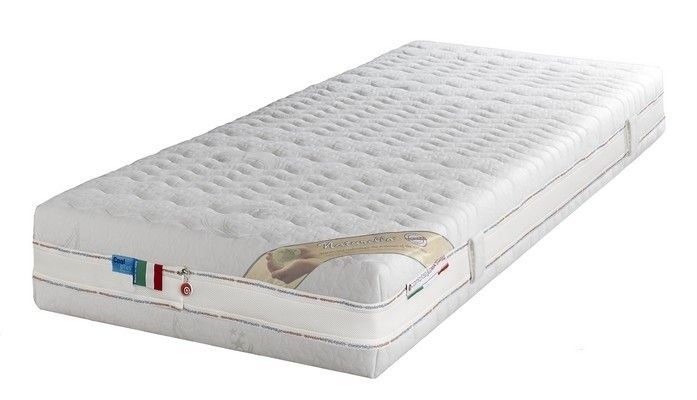 The pleasant sensation of freshness is the basis of the concept of air-conditioned mattress: the breathability of the materials used and the textile fibers to covering allow to these mattresses to better air-condition the part of body in contact with the mattress, thus making pleasant feeling benefiting from the an increased health of the mattress itself. The air-conditioned mattresses, allowing a greater exchange of air compared to traditional mattresses, inhibit the formation of moisture that is the cause of bacterial proliferation. In this way, the feeling of freshness will be amplified by most healthiness of the fibers of the air-conditioned mattress, which also will prevent the formation of bad odors.
The Italian factory Mollyflex uses a special treatment Sanitized of Dryfeel for the production of air-conditioned mattresses, which guarantees all properties. The layer of Dryfeel ensures at air-conditioned mattress a constant air exchange, which occurs whenever there moves in bed. The perceived comfort on the mattress will be unique due to the elasticity, reception and deformability of Dryfeel.
---