Wholesale mattresses
Mollyflex, mattress factory based in Italy since 1980, offers wholesale mattresses of the highest quality at discounted prices.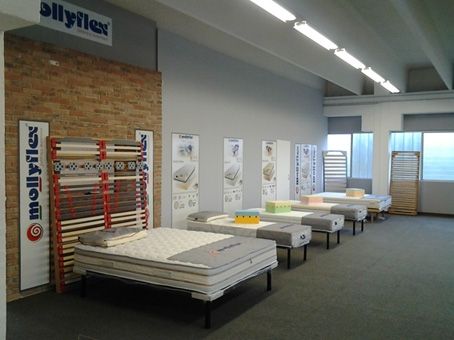 At the point of sale Mollyflex you can request a wholesale supply of mattresses of different lines produced by Mollyflex or Comfort Style. This is possible because the purchase of large quantities of mattresses for resale or for contract allows a considerable saving on the purchase price. All products sold in the wholesale section mattresses retain their characteristics, because the quality of production of single mattresses is the same offer in the traditional retail environment. Inside of wholesale mattresses you can find mattresses single or double, but different for other types of construction. It is, for example, orthopedic mattresses ensuring the correct posture of the body during the night, but also non-allergenic, antibacterial and especially with mite. It follows that all mattresses sold in bulk have a certification of quality both in terms of the construction materials, and for the processing procedures that demonstrate how attention to detail make the mattress brand Mollyflex real mattresses orthopedic quality.
Inside of wholesale Mollyflex in Italy, however you can find not only full line of mattresses, but also a whole range of accessories such as pillows (latex, memory foam and cervical), but also different types of bed nets (classical , orthopedic and joint supply).
---