Anatomic mattresses
The anatomic mattresses are particular types of mattresses studied and designed to fit the anatomy of the human body.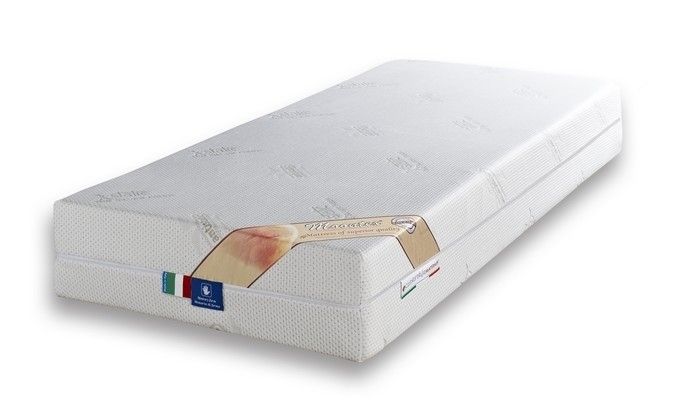 Mollyflex carefully evaluate the criteria for the selection of the construction materials of the anatomic mattresses to find solutions capable of producing a benefit for sleep, so that the rest period can be restaurateur and at the same time preserving the health of man. The anatomic mattresses can be made with different types of materials: among others we produce latex anatomic mattresses and memory foam anatomic mattresses, also using natural ingredients such as soy and aloe vera. The use of these anatomic mattresses allows you to combine all the features of the orthopedic mattress because the posture of the spine and joints is the right place for a good rest, for a benefit on overall health. There are many diseases caused by a sleep relaxed: if the joints, neck and spine are not properly relaxed may arise problems muscle, problems that are largely solved by adopting anatomic and ergonomic mattresses.
All anatomic mattresses made by Mollyflex are available in the variant single, double and one and half and they are further improved with density criteria based on the weight of the person, so that the pressure exerted by the body at rest allowing to model the shape of the mattress so anatomical.
---