Certified mattresses
The Italian company Mollyflex ensures the highest quality of mattresses products. The quality is demonstrated by the different types of certifications on the construction materials, finishing of fabrics and padding, on work processes.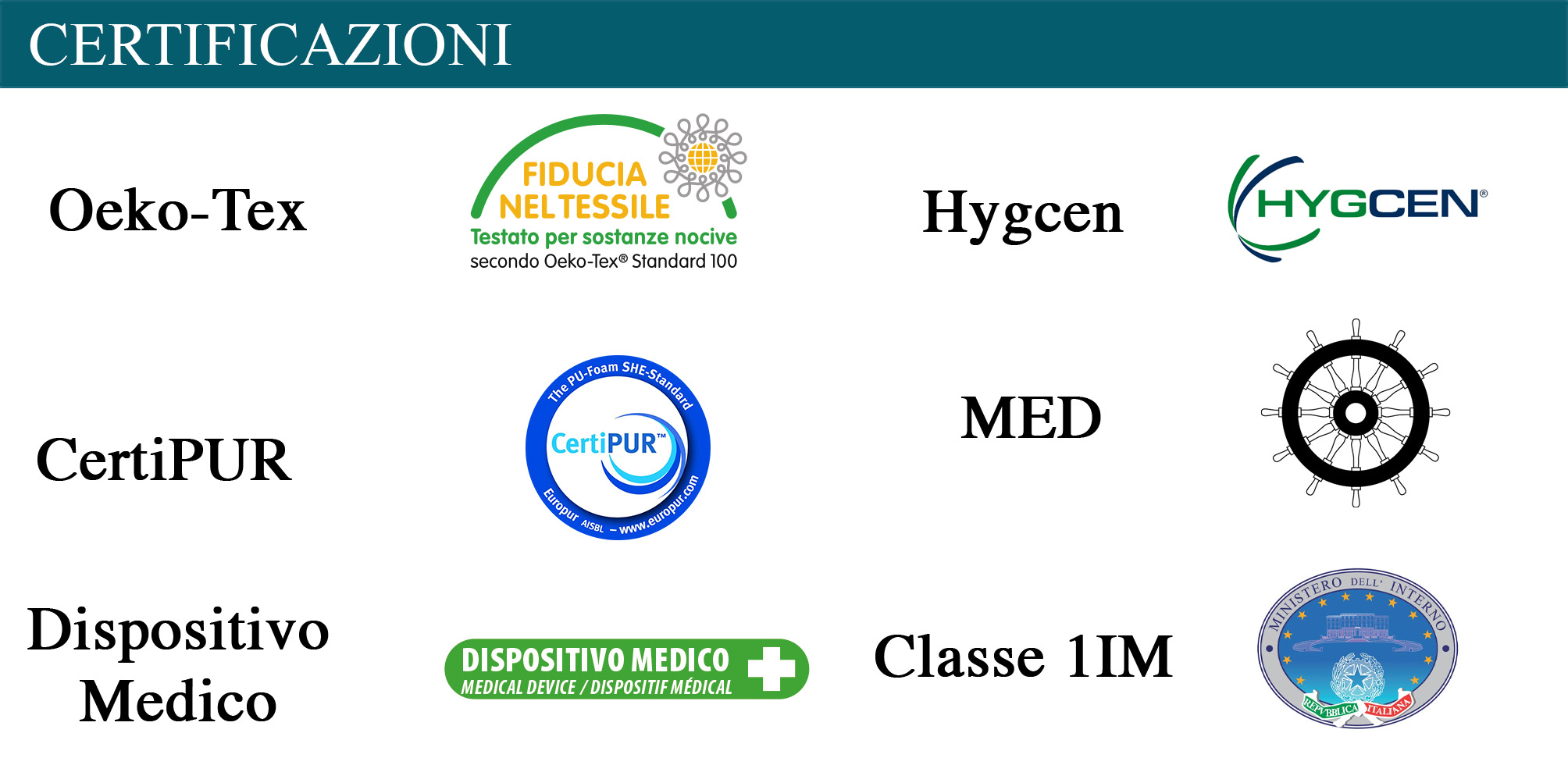 All this enables us to offer high quality mattresses certified, recognized in Italy and abroad as a symbol of the mattress made in Italy.
The certification of building materials allow you to clearly define the methods of construction of the mattress, particularly in environmental matters. In fact, the certificates mattresses by Mollyflex not contain CFC, or chemicals recognized as harmful for human health as made via a chemical compound that facilitates the ozone hole.
Mollyflex has chosen to use more natural building materials such as Soya or low environmental impact such as GRS certified padding.
We believe that use a certificated mattress is essential in modern society, more and more sensitive to the concepts of environmental sustainability. Mollyflex has achieved many certifications which guarantee the quality of the whole process of mattresses production.
Among the most important certifications and recognized in the industry at the global level, we can mention Oeko Tex Standard 100, Certipur, Class 1 IM. All of these certifications have been achieved by the company in order to offer its clients mattresses certified and sustainable, a sign of added value that is priceless.
---