Anti-allergic mattresses
The use of anti-allergic fabrics and materials is the basis of the design process of hypoallergenic mattresses.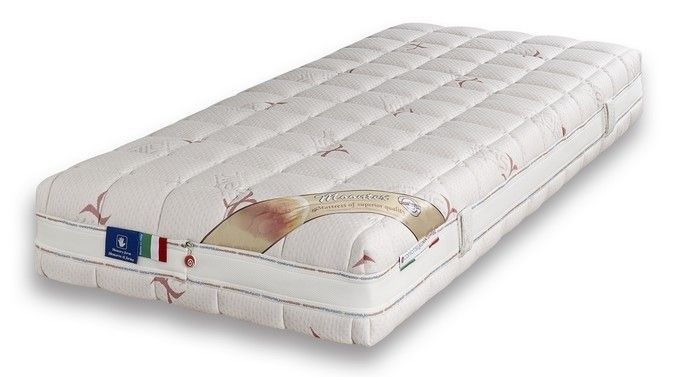 Mollyflex in this area has worked hard and has combined a variety of technologies that can contribute to creating completely non-allergenic and anti-dust mite mattress. To alleviate the problems that arise due to bacteria that develop inside the bed and that can cause discomfort and problems of respiratory character, it is important that the mattress is as small as possible refractory to these bacterial agents. Mollyflex uses a special hypoallergenic fiber polyester, or a particular thermo-bonded fiber with high breathability properties anti allergy and resilience. This hypoallergenic fiber used in the mattress is strong and durable and can be washed in water at 30 °C, thus ensuring maximum hygiene and cleanliness.
The use of hypoallergenic mattress can dramatically reduce the occurrence of problems due to allergies, especially to those of the dust mite. Mollyflex utilizes the innovative Silver Safe based on the use of silver ions. The antibacterial lining contains silver ions that have a specific function of bacteriostatic agent, able therefore to interrupt the critical functions of the microorganisms necessary for the generation of cells in the reproduction of bacteria.
Our health inevitably passes by the use of a mattress that is able to reduce our problems of allergies: the new line of hypoallergenic mattresses Italian company Mollyflex is a good way to solve the problem.
---