Ergonomic mattresses for sale
Ergonomic mattresses for a proper rest
Need a mattress that can best support your body? Mollyflex is an Italian company specializing in sleeping solutions that can meet all the specific sleeping needs of its customers: the wide range of sleeping mattresses includes different solutions suitable for those with joint problems, arthrosis, herniated discs, lordosis, muscle soreness, back pain or from rheumatism.
The ergonomic mattresses produced by Mollyflex
Thanks to more than 40 years in the sleeping solutions industry, Mollyflex makes top-quality, 100% made in Italy and certified products that are able to accommodate the physiological curves of the spine at every point. Among the many mattresses suitable for those with sleeping problems at Mollyflex are: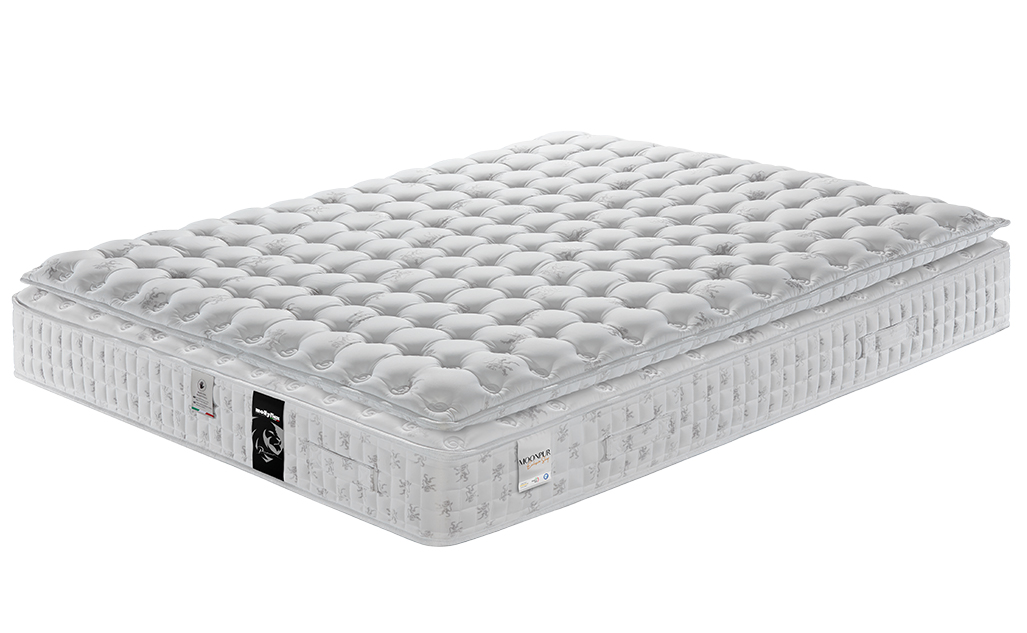 What distinguishes Mollyflex's ergonomic mattresses?
The entire range of sleeping solutions made by Mollyflex is certified and attested with the most renowned brands in the sector, such as Oeko Tex Standard 100, Class 1 IM and Certipur. All products come with a quality guarantee that ensures the use of environmentally friendly, eco-friendly and state-of-the-art materials that make orthopedic-anatomical mattresses. Mollyflex is constantly researching innovative techniques so as to offer its customers a product of excellent quality and suitable for every particular need.
More information
Do you have a specific problem that does not allow you to rest at your best? Would you like more information about ergonomic mattresses for sale or need advice? Do not hesitate to contact us: fill out the appropriate form in the contact section, we will get back to you as soon as possible!
---