Online sale of pocket sprung mattresses
Pocket sprung mattresses: the right solution for you
Pocketed spring mattresses are the combination of traditional spring mattresses with innovative structural features: the springs in this structure are in fact independent of each other because they are each inserted in a different pocket of fabric. This gives the body lying on it optimal support and an even balance of all the weight. In addition, pocket sprung mattresses are quite compact and therefore able to provide a more solid feel. All of Mollyflex's mattresses are specially designed to provide excellent rest and sleep quality.
Discover the range of pocket sprung mattresses from Mollyflex
Mollyflex brings to bear the enormous experience gained from 40 years of work and research in the industry to create sleeping solutions to suit all the specific needs of its customers. The innovative technique of pocket sprung mattresses guarantees maximum breathability and ensures the best possible rest. One example is the Sanremo Classic mattress: it features thermoregulating polisoff, which provides an ideal nighttime microclimate, and memory foam compound, which allows for relief of body pressure. Another pocketed spring solution from Mollyflex is the Top Spring mattress: this is an innovative, technological and environmentally sustainable mattress equipped with 800 pocketed springs. Its outer cover is composed of stretch fabric and quilted polisoff, an open-cell foam that dissipates body heat while leaving a pleasant feeling of coolness.
All of Mollyflex's sleeping solutions are 100% made in Italy and made with materials certified and attested by recognized brands such as Oeko Tex Standard 100, Class 1 IM, Certipur. Mollyflex's products are designed to offer maximum comfort and ensure excellent sleep.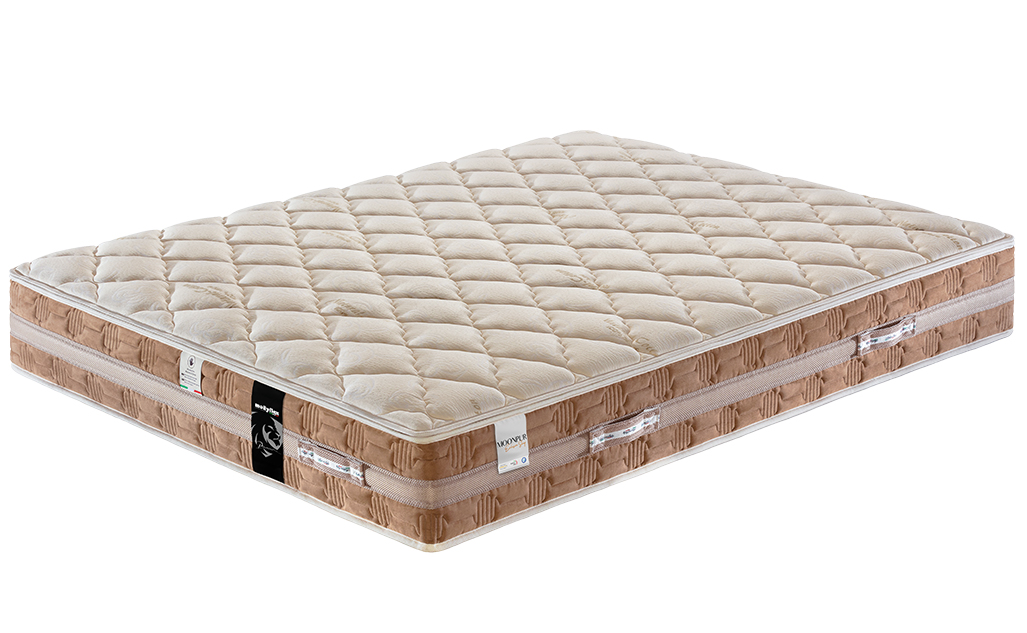 Where to buy pocket sprung mattresses
It is possible to buy pocket sprung mattresses, and all other sleeping accessories, at one of Mollyflex's many stores in Italy and abroad. 
Request more information
If you need more information about the online sale of pocket sprung mattresses, do not hesitate to contact us by filling out the form in the contact section. You will be contacted as soon as possible.
---