Gel mattresses
The ultimate technology in the production of mattresses by Mollyflex relates to the production of gel mattresses.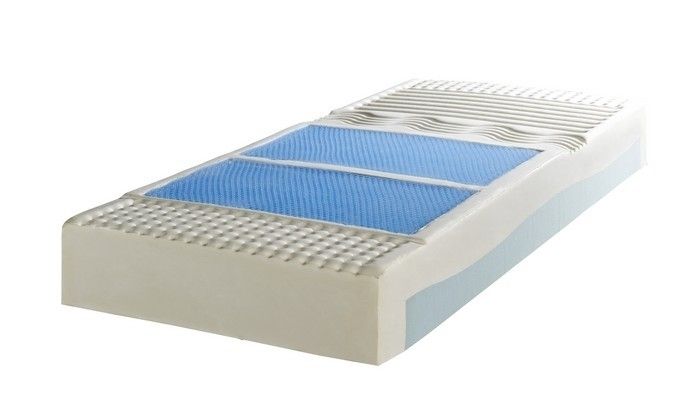 It is a special innovation that allows the mattress to maintain an exceptional freshness, thanks to the layer of gel to the interposed material of construction. The gel mattresses can be primarily produced memory foam or latex materials that maintain the body shape without deformation. The overlapping layers of different types, you can create an absolutely comfortable and innovative mattress, able to guarantee all the properties hypoallergenic, anti-bacterial and anti-mite, characteristics of great importance for the health of the mattress must be able to ensure a relaxing sleep. The gel mattress has an additional feature that differentiates it from other mattresses: the layer of gel applied as an insert on the summer side, provides a pleasant sensation of freshness even during the summer evenings, providing immediate benefits to the body which, in contact with the mattress with gel insert, you can get an immediate sense of pleasure refreshing.
The gel mattress represents a new evolution of comfortable and healthy sleep, as always, sees the Italian company Mollyflex leader in designing, analyzing and proposing the latest in mattress.
---