Mattresses for babies
How important is to correctly choose the mattresses for babies? Many stores now offer different types of beds for the children and the parents, who want only the best for their children, spend much time searching through the proposals of the market with the best mattresses for their children.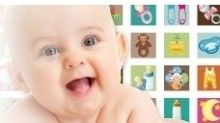 To find out what are the key features not to be overlooked is possible to directly ask the experts Mollyflex, who for years do not deal simply the production of mattresses, but also to support customers in order to offer them only the best mattresses according to their needs.
The mattresses for babies especially are a category within the product catalog Mollyflex in which the company paid particular attention, for you to observe in detail the rules and produce products and materials that do not compromise the serenity of children and their families. Inside the section dedicated to the Line Baby you can find several proposals of mattresses for babies, to choose the size according to the age and structure of the child and select the best model to suit your requirements among the solutions in polilattex; mattresses for babies with removable covers are also available, definitely among the most appreciated by mothers for the convenience and the ease with which you can sanitize frequently the couch.

Sleep is an important moment for everyone because it regenerates from the toils of the day and is a key resource for recuperate. The attention to the choice of the mattress should be even more pronounced in the time of purchase of mattresses for children: the sleep in fact charge children, it is essential for their growth and prepares them to face a day of study or play with new energies. Already in early childhood the mattress for children should be chosen with great care, preferring mattresses made in order to support the body evenly. To ensure the hygiene, also, the mattress should be coated fabrics breathable, light weight, washable, which prevent the mattress to come into contact with liquids and which keep the mattress clean in time.
For more information on mattresses for babies, on the lines of Mollyflex mattresses, pillows, and for any inquiry please contact us via the form in the Contact section.
---