Mattresses for children measures
Mollyflex is the best partner for the choice of their mattresses, and can help you find the perfect solution for you, whether you are looking for products for your bed if you want both the mattress for the bed of your children.
The mattresses for small especially must be perfectly in accordance both with regard to the structure and materials, both as regards the reference measurements. To get a rest safe and comfortable mattress for children must be made according to the requirements of UNI 11036: "mattresses for beds for children – dimensional requirements, safety requirements and test methods".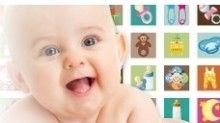 So what are the measures mattresses for children? The mattresses for children, to conform to the regulations, must have a length between 90 and 140 cm and a width between 50 and 70 cm. Furthermore, the materials used for the construction must be totally non-toxic and anti-allergic, ie must respect the strict limits of migration of substances that may be potentially damaging or dangerous. On the surface where the baby rests there should be no accessories of any kind and on the mattress every stitch must always be lateral and never protruding.
In addition to carefully check the measurements of children's mattresses and specific characteristics, professionals Mollyflex undertake every day in search of new materials increasingly healthy and ortosanitari, to improve more and more its range of mattresses for children. The technicians also undergo the mattresses in numerous laboratory tests, in order to certify that it is safe products that guarantee total safety even if used by small children. Among the laboratory analysis, there is also the impact test, that is, the mattress must remain intact even if you drop a mass of 10 kg of wood or similar material on the mattress to 1,000 times from a height of 15 cm.
For more information on mattresses for children measures, on the lines of Mollyflex mattresses, pillows, and for any inquiry please contact us via the form in the Contact section.
---