Mattresses for children polyurethane
Mollyflex offers among its products also innovative and comfortable mattresses for children polyurethane. The polyurethane is a material that is derived from plastics, produced in a continuous cycle in blocks, very often used in the production of backrests, pillows and mattresses.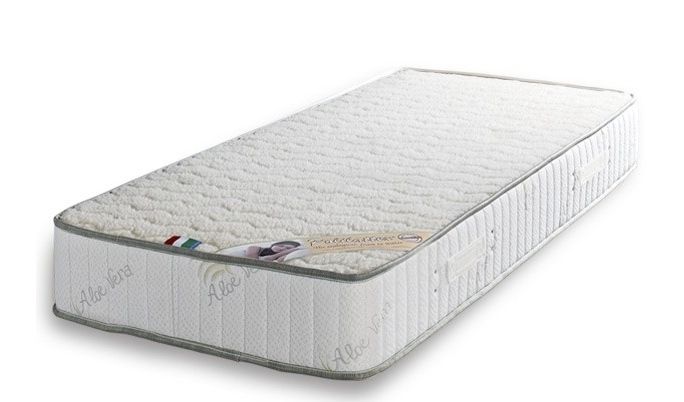 For mattresses specifically talking about poliueretano foam, a material obtained by mixing two components (Polyol and Isocyanate of Toluene) who initially present in the liquid state. Over the past decade, due to the development of manufacturing technologies, were obtained mattresses for children polyurethane in which the reagent that leads to the expansion and growth of the foam is water, a technique which has made the mattresses in this material still more comfortable and ergonomic.
The mattresses for children polyurethane are perfect for children because they offer an incredible support to the spine, adapting to the location of the body without compressing too. In addition to the structural advantages of polyurethane mattresses have excellent properties: they are hypoallergenic, durable, ergonomic and above all totally harmless to the environment and to humans. Furthermore, it is easily recognizable a mattress that is produced with a polyurethane of high quality, such as one selected from Mollyflex carefully, because it guarantees excellent breathability: a good polyurethane foam in fact perfectly absorbs moisture and releases it in a short time. All these features make the polyurethane mattresses are the ideal choice for the bed of children.

The children's mattresses polyurethane breaks from Mollyflex exceed numerous laboratory tests to which they are subjected by the technicians, in order to certify that it is controlled products which ensure complete safety even when used by children. Is analyzed such that the mattress is not deformed by controlling the loss of hardness after a repeated series of crushing; choose Mollyflex means no risk of running into children's mattresses polyurethane built with polyurethanes of poor quality, which present even after just a few pushes a hollow center that retracts with difficulty.
For more information on mattresses for children polyurethane, on the lines of Mollyflex mattresses, pillows, and for any inquiry please contact us via the form in the Contact section.
---