Mattresses for hotels
To meet the increasingly demanding needs of the hospitality and tourism sectors, Mollyflex has developed a special line of mattresses for hotels, designed and built with all the features required by the standard of quality and security.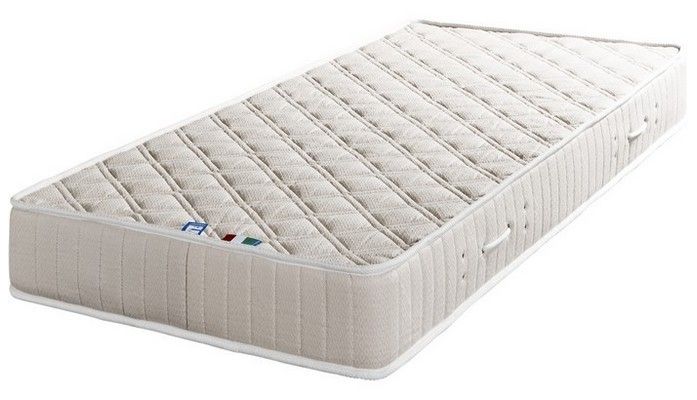 Mollyflex has produced a model of mattress for hotels called "Hotel Security": this is a fireproof mattress certificate Class 1M, which presents all the characteristics of comfort and ergonomics necessary for a peaceful sleep. This mattress is available for "single bed" and "double bed", providing excellent orthopedic properties and makes its lightness and ease a critical component, without sacrificing strength and stability, which are fundamental for mattresses to be used in hotels, apartments and accommodation. All mattresses for accommodations are made with an inner core in Newlattex, fireproof foam, with fabric in polyester fiber, a hypoallergenic substance that allows a reflux of air inside of the frames allowing the dispersing perspiration accumulated during the night. In this way, the mattress will remain healthy and hygienic throughout their life and ensure a longer life.
The years of experience in the production of mattresses to the hospitality and tourism sectors have led the the Italian factory Mollyflex to implement a service contract for the supply of mattresses for hotels. For more information on the service delivery to hotels, please send us a request and we will provide you with a personalized quote according to your needs.
---