Online sale of comforters
Online sale of comforters for a good night's sleep
Are you looking for a comforter suitable for your sleeping needs to buy online? Mollyflex's down comforters are all made of goose down and guarantee a healthy and restorative sleep. Goose down comforters are extremely lightweight, insulating and allow you to maintain constant body heat throughout the night. Since 1980 Mollyflex has been an expert in sleeping solutions and also produces with great dedication pillows, mattress covers and pillowcases suitable for all the specific needs of its customers.
Continuous updating and constant research of solutions for the production of comfortable mattresses and quality sleeping accessories are the strength of Mollyflex, which, thanks to its compliance with quality standards, has obtained numerous international certifications.
Comforters to ensure optimal rest
Mollyflex produces comforters for sleeping that are 100% made in Italy and composed exclusively of the highest quality materials and fabrics.The comforters guarantee optimal rest because they are thermoregulating, hypoallergenic, hygroscopic and sterilized.  Among Mollyflex's best-selling comforters are: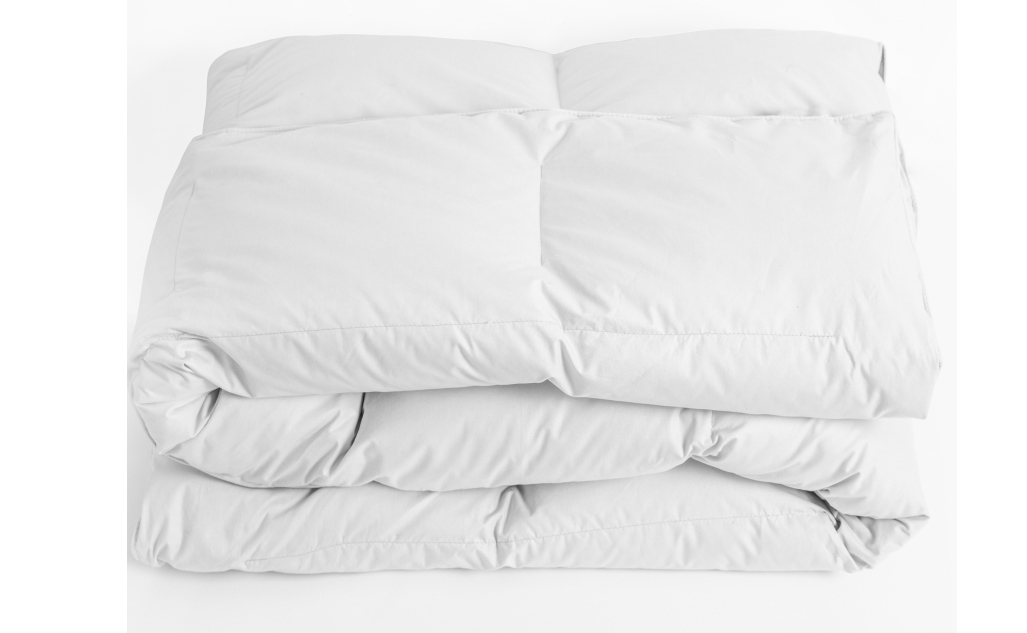 Where to buy down comforters online?
Mollyflex down comforters are easily purchased from the online shop: Mollyflex guarantees safe, fast and reliable service. Alternatively, you can go to one of the many stores in Italy and abroad to touch the high quality of Mollyflex's sleeping solutions.
Need more information about the online sale of comforters?
If you need more information about the online sale of comforters or the sleeping products offered by Mollyflex, please contact us by filling out the form in the contact section. We will get back to you as soon as possible!
---