Polyurethane mattress
The polyurethane foam is considered to be a material of new generation. The polyurethane foam is having considerable success in the production of mattresses for its qualities that make it resistant, crushproof and breathable.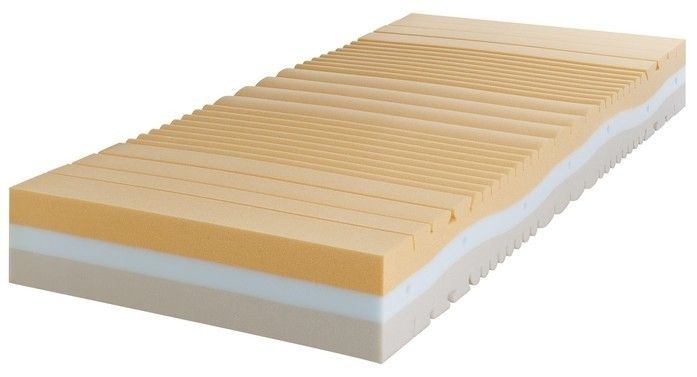 Mollyflex offers a range of polyurethane mattresses of high quality, available for single bed and double bed. The Italian company is able to realize also measures beds in extra-large. The polyurethane foam is a derived plastic material obtained by mixing two components which, in contact with water as a reactant, generate a foam with which these mattresses of the latest generation are made. Among the main features of polyurethane foam mattresses are the hygiene and health of the environment as it does not contain CFCs and other solvents harmful to the environmental ecosystem.
The polyurethane mattresses are still very durable, ergonomic and hypoallergenic. This is possible because the particular polyurethane foams are open-cell foam, that is implemented with cells of larger dimensions that allow to increase the aeration of the material and the elasticity of the mattress. All these features make the polyurethane foam mattress the perfect item to be placed in well-ventilated environments. These mattresses allow you to solve all the problems of allergies related to the proliferation of dust mites, especially if the mattress is covered with hypoallergenic padding and lining. The polyurethane also allows to determine the density of the mattress,that is the ability of the mattress to withstand heavy weights evenly distributing the pressure exerted by the various parts of the body (possibility to define a custom density as a function of the needs).
The polyurethane is by the best materials to make mattresses because the coefficient of audience satisfaction is given by the quality of the polyurethane which makes it also very durable over time, in the sense that it does not lose the characteristic compressive strength also after a lot of stress.
---