Relax chair with lift
The Mollyflex Italian company, headquartered in Castiglione delle Stiviere, has thought of a line of armchairs including the relax chair with lift, a product that facilitates the movements and helps to return to the vertical position after being relaxed. The company aims at comfort and practicality, two indispensable features for an armchair to be placed in your living room or in a relaxing environment. Available with electric handling, functional especially for older people, facilitates movements and minimizes effort, an advantage for those with mobility difficulties.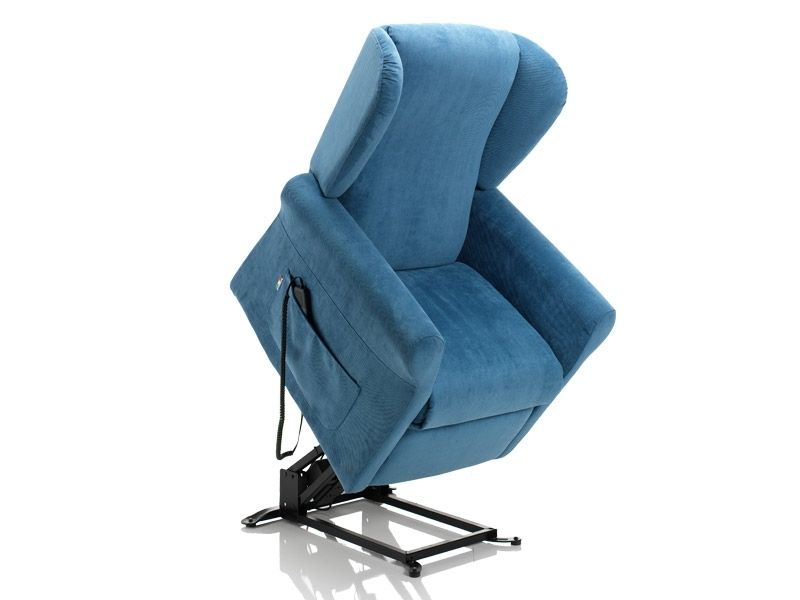 Among the various armchairs available by Mollyflex you can find models of relax chair with synchronized or independent lift, for example:
Relax armchair with lift by one engine
Relax armchair with lift by two engines
The differences consist mainly in the independence of the backrest and the footrest movements. The chair with an engine lift has a synchronized movement that simultaneously moves both the footrest and the backrest. The two engines armchair instead allows independent adjustment of footrest and backrest to customize the relaxation position.
In the wide range of Mollyflex products, you can choose from several models of relax chair with lift, depending on your personal requirements, size of the chair and also use, and depending on the furnishing features to match your armchair, such as color and shape. Here are some of the Mollyflex relaxation chair models:
If you want to know more about the relax chair with lift please contact us now! Fill out the form in the Contacts section with your doubts and you will receive a reply from our staff in brief time.
---