Safe mattresses for children
The most safe and secure mattresses for the rest of children
Do you need a safe mattress for your baby's rest? Mollyflex's mattresses and bed accessories are designed to ensure safe, comfortable and optimal rest for every stage of growth of little ones. Mollyflex's mattresses are made entirely in Italy and can meet all the different resting needs of children.
Mattresses designed specifically for children's safety
The Baby line of mattresses is designed by Mollyflex with the needs of toddlers in mind to ensure safe, quiet and quality sleep. All mattresses in the Baby line are:
hypoallergenic
breathable
orthopedic
easy to unpack
easy to wash
available in various sizes
Mattresses suitable for cribs from Mollyflex include the Baby Sanifresh mattress, which is orthopedic and waterproof to ensure a dry, cool night's sleep, and the Baby Plus mattress, which is highly breathable and made with polylattex technology. Ensuring maximum safety and comfort while babies sleep is one of the main goals for the company.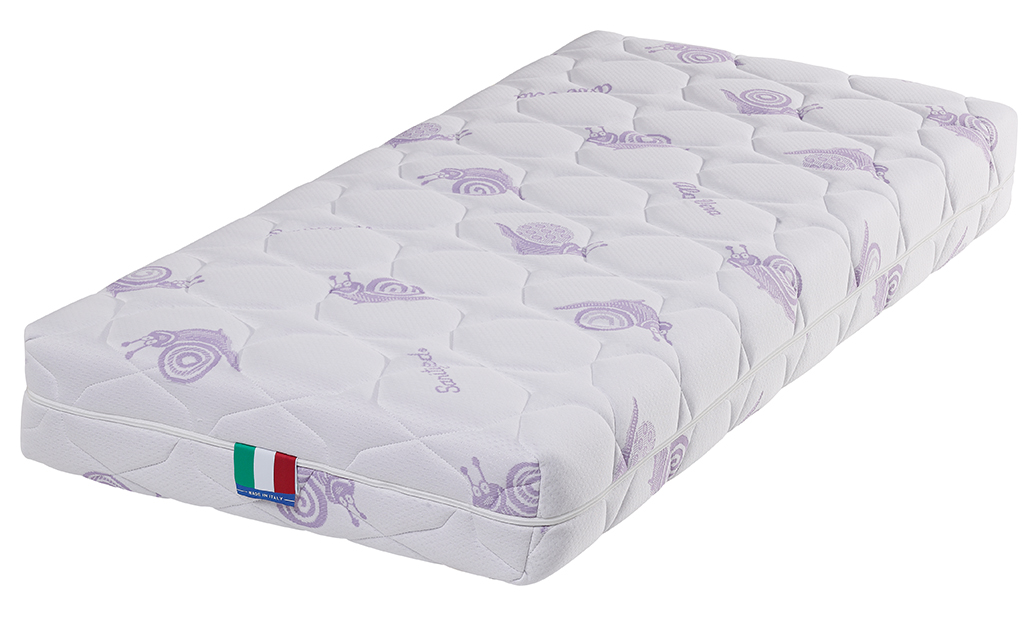 Why are Mollyflex mattresses safe for your children?
Thanks to the experience gained in more than 40 years of activity and a constant search for innovative materials, Mollyflex mattresses for childrens are able to ensure a safe, healthy and correct rest. Mollyflex solutions are made following strict production standards and are certified for their quality by the most recognized certifications in the sector, such as Oeko Tex Standard 100, Class 1 IM, Certipur.
Where to buy children's mattresses from Mollyflex
You can buy Mollyflex children's mattresses at one of the stores in Italy and abroad or order it conveniently through the online shop. Mollyflex guarantees quick, safe and fast service.
More information
Need more information about safe mattresses for children from Mollyflex? Contact us by filling out the appropriate form in the contact section, we will get back to you as quickly as possible.
---