Sale of mattresses for children
Infants and children sleep many hours during the day and it is therefore very important to choose the appropriate mattress for their age group. If you are looking for a mattress for your child, rely on Mollyflex, an Italian company specialized in the sale of mattresses for children!
Mollyflex mattresses for children are designed and made specifically for them and their characteristics are different than adult mattresses. It is therefore very important to buy the correct mattress for your children, so that they can sleep well and in a healthy way. Mattresses for children must:
avoid the proliferation of dust mites and bacteria
be removable and washable, to be able to wash the fabric and sanitize it
be of the right rigidity, to encourage growth and help you sleep properly
disperse the moisture, then be made of breathable materials
To choose the correct mattress for your baby, in addition to verifying that it is actually designed and made for children, it is important to check that:
there are no laces, strings or buttons that could be swallowed or bitten
be at least 12cm in height
the measures match the structure of the bed, to avoid having space between the edge and the mattress.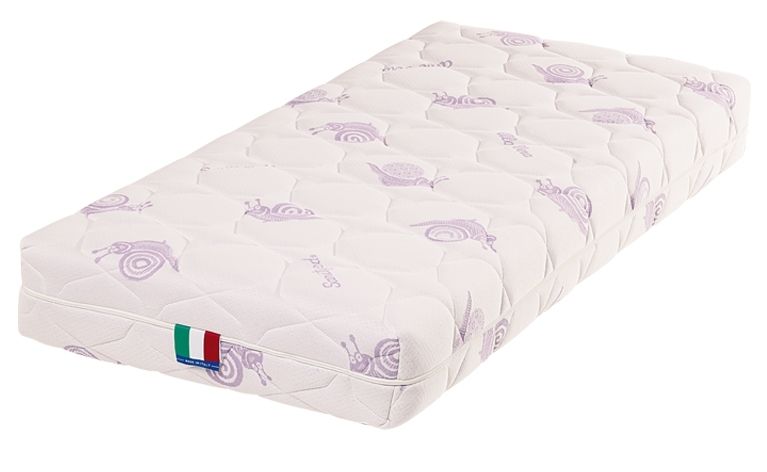 Mollyflex realizes an entire line for children, the Baby line, to make all children sleep in a healthy and healthy way. Among the wide selection of mattresses you can find:
Babby Plus mattresses, totally hypoallergenic, able to disperse the moisture and studied to prevent the proliferation of dust mites
Baby San mattresses support and welcome the body for wonderful comfort, thanks to the structure, ie high-tech polymers combined with water.
All mattresses for children can be found in many Mollyflex retailers around the world or receive them comfortably at home thanks to the online shop.
For more information on the sale of Mollyflex mattresses for children and receive assistance from experts, fill out the form on the contact page of the site. The Mollyflex staff will be happy to answer any of your questions.
---