Fireproof mattresses for hotels
The fireproof mattresses for hotels are only some of the products that are offered by Mollyflex, company based in Mantua leader in the manufacture and sale of mattresses, pillows, bed frames, relax chairs and accessories for the sleep of adults and children.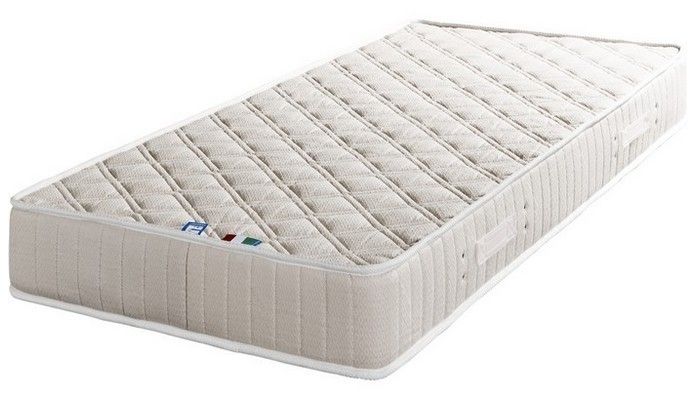 The fireproof mattresses for hotels proposed by Mollyflex, which form part of the line Firestop, are products made of fabrics and paddings that comply with the most restricted rules of fire resistance. The fireproof mattresses of the line Firestop are ideal for applications in hotels and accommodation facilities, or places where the safety of tourists and customer comes first. Mollyflex offers fireproof mattresses for hotels, approved and certified by the Ministry of the Interior, for fire resistance and environmental sustainability. For the hotel industry, Mollyflex proposes a series of fireproof mattresses: the mattress Sanitex, the mattress Hotel Security and the mattress Hotel Security Plus. The fireproof mattress Sanitex is a breathable and hypoallergenic product with bedsore system Class 1 IM, in removable polyurethane that fits easily to the frames. The mattress Hotel Security is a fireproof mattress certified Class 1 IM, specifically designed for the hospitality industry. Thanks to hypoallergenic fiber in polyester which composes it, it's able to disperse moisture accumulated during rest. Finally, the fireproof mattress Hotel Security Plus, which is also characterized by a bedsore system Certified Class 1 IM, provides on the bottom layer an adequate support to the spine, while the top layer reduces the pressure of the skin promoting blood circulation. Like the previous model, it is able to disperse moisture accumulated during the night. The fireproof mattresses for hotels offered by Mollyflex, finally, are products made with environmentally friendly and recyclable materials, that respect the environment, and specifically designed to ensure an unforgettable holiday to tourists. Because, even on holiday, you have the right to sleep calm and regenerative night.
If you would like more information about the fireproof mattresses for hotels, please fill out the form in the Contact section. Our technicians will answer all your questions and information requests very quickly.
---