Mattresses and bed bases sale
High quality bed bases and mattresses to rest in maximum comfort
Mollyflex is an Italian company specialized in the production and sale of high quality bed bases, mattresses and accessories for rest. Always synonymous with professionalism and experience, the company offers innovative solutions to ensure a healthy, comfortable and regenerating sleep. All products realized by Mollyflex are entirely manufactured in Italy with controlled and certified materials to ensure high performance and meet specific quality standards. Made with modern technologies, Mollyflex mattresses and bed bases can be adapted to your needs and are designed to allow you to rest and enjoy moments of relaxation in peace and maximum comfort.
Which mattresses and bases are available?
Mollyflex offers a wide range of bed bases, mattresses and sleeping accessories of different types, designed and manufactured to meet any need and always ensure the best possible rest. Within the different Mollyflex products you can find various lines of mattresses, both for single beds and for double beds, which are aimed at different sectors and uses: from the basic mattresses of the Moonlight® Line, practical, resistant and suitable for all tastes and needs, to the luxurious mattresses of the Moonpur® Line, which represent the top of the range of Mollyflex products, made with high quality workmanship attention to detail.
To meet the needs of the hotel industry, the company also offers the Hospitality line, specially designed to improve the rest of hotel guests and accommodation facilities. Mollyflex also offers high quality bed bases and structures, made with the best materials to meet different needs.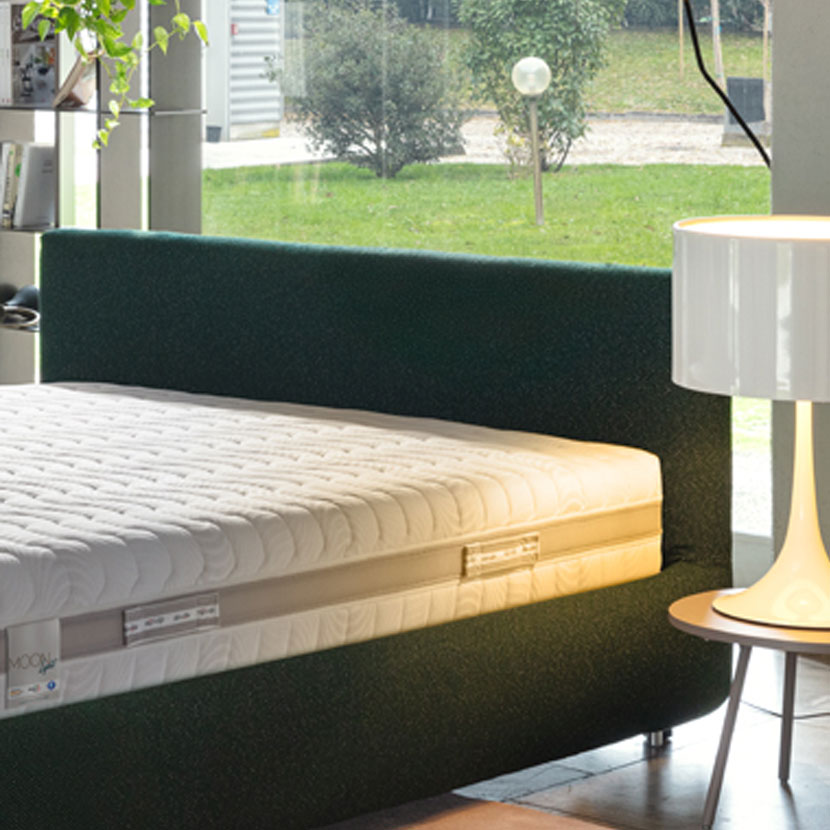 Why choose Mollyflex
Resting in a healthy and comfortable way has positive effects on the quality of life. Thanks to the experience gained in over forty years of activity and a highly qualified staff, Mollyflex is able to offer specific advice to help you find the best solution according to your needs and always ensure a peaceful and healthy sleep. Mollyflex mattresses and bed bases are:
made with the utmost care, using innovative technologies
durable and long-lasting
designed to offer always balanced vertebral support
easy to maintain
adaptable and customizable according to specific needs
Do you need more information?
If you need more information about the sale of mattresses and bed base, or about other sleep products offered by Mollyflex, please contact us filling in the form in the contact section. We will answer you as soon as possible!
---