Mattresses stores in Mantua
Discover all the lines of Mollyflex mattresses in the Mantua store
Are you looking for mattresses stores in Mantua? Mollyflex is an Italian company that for over forty years has been involved in the manufacture and sale of mattresses and accessories for rest of the highest quality, always ensuring its customers maximum reliability and efficiency of service. The company headquarters, located in Castiglione delle Stiviere (Mantua), covers about 10,000 square meters of surface and also includes a large exhibition space. In the Mollyflex showroom you can find all the lines of mattresses produced by the company, but also a wide choice of products and accessories able to ensure a healthy rest: from the nets to pillows of different sizes and compositions, from duvet covers to the mattress covers made of hypoallergenic and breathable materials. Discover all the Mollyflex proposals in the Mantua store and choose the mattress that best suits your needs for a healthy and comfortable rest.
Which mattresses and sleeping products are available in the Mantua store?
For over forty years Mollyflex has been committed to the creation of several lines of mattresses, entirely Made in Italy, which are able to combine comfort, style and quality, in full compliance with the certifications obtained. Among the models available in the Mollyflex store in Mantua you can find mattresses designed to meet any need for rest, such as: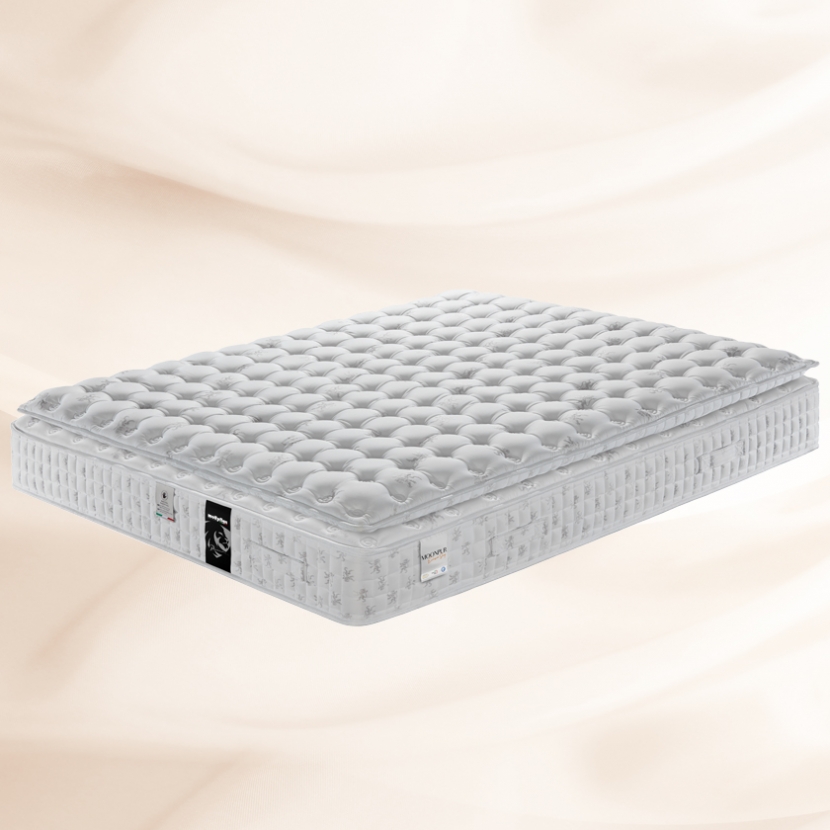 Why choose Mollyflex?
The strengths of Mollyflex are the continuous updating and a careful study of the latest innovations and technologies of the sector, which allow the company to always ensure a production of mattresses and items for sleep comfortable and of excellent quality. Another advantage offered by the company is the possibility to create completely customizable solutions, tailored to the needs of each customer, both for individual products and for complete lines of mattresses. Relying on Mollyflex means choosing high quality Made in Italy mattresses and items for rest, made with innovative and certified materials to ensure the best possible rest.
Need more information about mattress stores in Mantua?
If you want more information about the mattress stores in Mantua or the accessories for rest proposed by Mollyflex, fill out the form in the contact section with your questions or requests. We will answer you as soon as possible!
Mattresses stores in Mantua
---