Mattresses stores in Milan
Sale of high quality Made in Italy mattresses in Milan
Are you looking for mattress stores in Milan? Choose one of the Mollyflex stores! For over forty years the company has been specializing in the manufacture and sale of mattresses and offers a wide range of accessories for high quality rest. The company head office is in Mantova, in Castiglione delle Stiviere, but Mollyflex can count on an extensive network of distributors and several mattresses stores in Milan. In Mollyflex stores you can find various lines of mattresses and items for rest designed to meet any need, entirely Made in Italy and made with certified materials respecting high quality standards. Mollyflex also offers various customization options, which can be tailored to the specific needs of the customer.
Which mattress lines are available in Mollyflex stores?
In Mollyflex mattresses stores in Milan you can find a wide choice of mattresses and rest products made with certified materials and designed to ensure a healthy and comfortable rest. In all Mollyflex stores and in the online shop are available models of mattresses for every need of rest: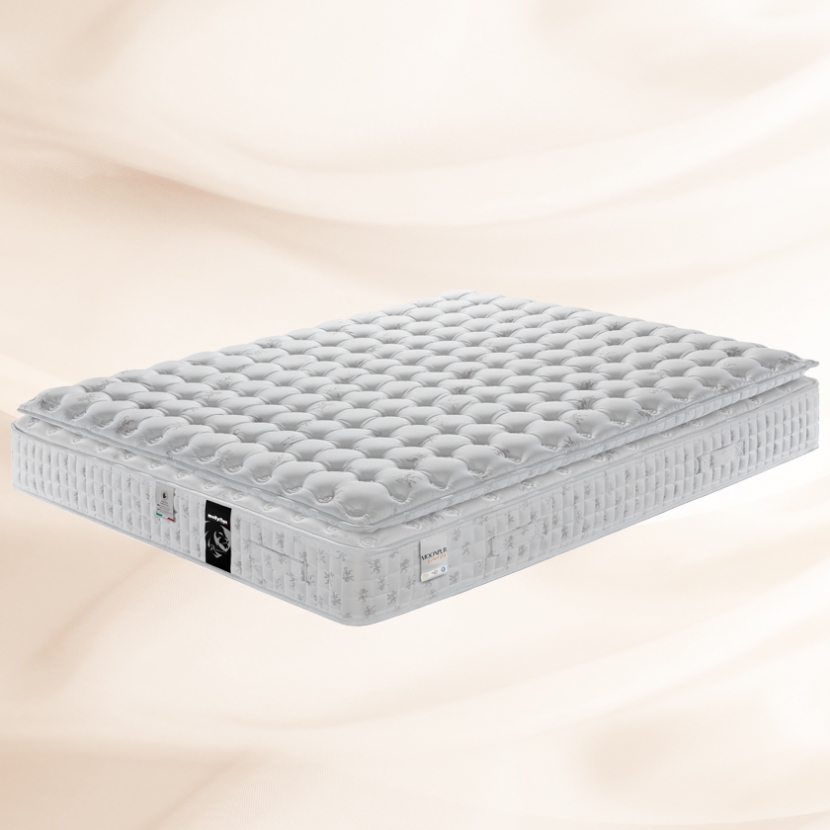 Why choose Mollyflex mattresses?
Always synonymous with experience and quality, Mollyflex can count on a highly specialized staff and is able to ensure its customers maximum reliability and excellent service. One of the strengths of the company, in addition to the possibility of complete customization of the mattresses produced, which can be adapted according to the needs of each customer, is the acquisition of new tools to ensure compliance with specific quality parameters. All Mollyflex mattresses are designed to ensure several advantages:
adequate and well-balanced vertebral support
resistance and durability
high breathability to release moisture accumulated during sleep
perfect alignment of the spine during rest, whatever position is taken
excellent quality/ price ratio and versatility to different needs
Do you want more information about mattress stores in Milan?
If you need more information about the mattress stores in Milan or other items for rest offered by Mollyflex, contact us by filling out the form in the contact section. We will answer you as soon as possible!
---